Renowned tech giant, Google celebrates the posthumous birthday of one of the finest musical stars in the field of traditional music (highlife), Oliver De Coque with a doodle art designed by a Nigerian artist.
The dexterous guitarist was born on the 14th day of April 1947 and died on 20th June 2008.
In a bid to acknowledge his great contributions to African music, Google contracted a Nigerian artist known as Ohab Tbj to design a doodle to mark his posthumous birthday today.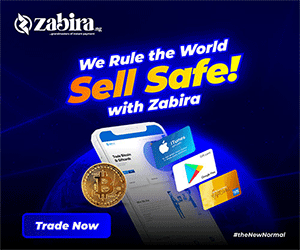 Throwing more light on this, the designer wrote:
"Ayyyyyeeeeeeeeeeeeee
Darling, I illustrated a @google Doodle
It's a doodle to commemorate the late Oliver De Coque, a Nigerian guitarist and one of Africa's prolific recording artist, on his birthday today.
OMG This is one my dream project come true and I still can't believe it!!!
Today I'm literally googling everything before the day ends
AD shout out to @helenecleroux
Go Google everything today too darling! (It's only live in Nigeria tho) Make sure to click on the Doodle to learn more about Chief Oliver De Coque."
See the post below: